V.Kananavičius SP"Nestrėvaitis" extensive experience and deep traditions of a family owned company operating since 1992. We're producing various kinds of construction wood, paneling planks, blanks for wooden fences, floor planks, terrace planks, providing wood planing, drying services. Our offered construction wood is made from Lithuanian pine and fir logs.
All kinds of wood for construction
SP "Nestrėvaitis" wood is impregnated by deep vacuum using impregnation tool TANALITH E3492 (green color). Wood impregnation is carried out in order to improve the quality of sawn wood, its resistance to atmospheric effects, rotting, molding and so on.
During 20 years of work, the company has established itself in the woodworking business in Trakai region municipality territory. Company is constantly expanding its market, updating its production equipment, machines, accomplishes various projects to increase labor productivity and product quality and to increase the range of available products. The company has frame, strap sashes, planing machine, sawing machine, longitudinal and cross-section wood cutting machine, for-sided planing machine, 2 wood convectional dryers, vacuum wood dryer, deep vacuum impregnating chamber, special transport, dump truck, loaders, tractors and so on.
The company constantly employs about 25 qualified employees.
Our long experience ensures qualified customer service, and guarantees high quality production.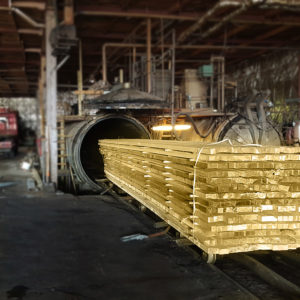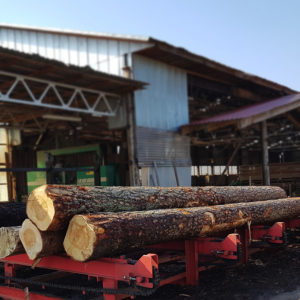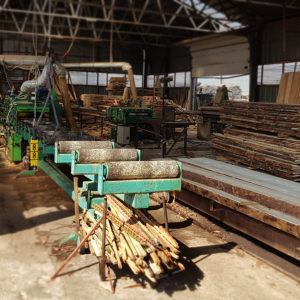 Wood production and impregnation
Planks
You can always purchase properly packaged and ready to be transported fir or pinewood planks: Single cut planks. Double cut planks. Interior paneling planks. Exterior paneling planks. Floor planks. Terrace planks
Balk
We will cut out our production exactly by Your measurements, regardless of what dimensions you need.
Timber for roofs
Roof – one of the most important structural and architectural part of the building. Its main purpose – to protect the structure from atmospheric precipitation, sun, changes in the temperature, wind and noise.
Message Us
Get In touch below. Ask Any Question or Start a Free Quote
Office Location
Aukštadvario g. 7, Trakai.
Open Hours
Man. - Fri.: 08.00 - 17.00